With two down and one to go everyone is excited to kick off Day 1 of Trap. Over 1,500 of the nation's best youth trap shooters will be descending on the World Shooting Complex so this place is going to be rocking. Today was fantastic… personal bests shot, pizza party, Beretta trick shooter, and to top the day off we had a great reason to stay for the Skeet and Sporting award presentations.  I may be just a little bias but the photo shows the highlight of my day!!!
Stephanie Beardsley
Sporting Clays – Second Place Collegiate Division
Skeet – Third Place Collegiate Division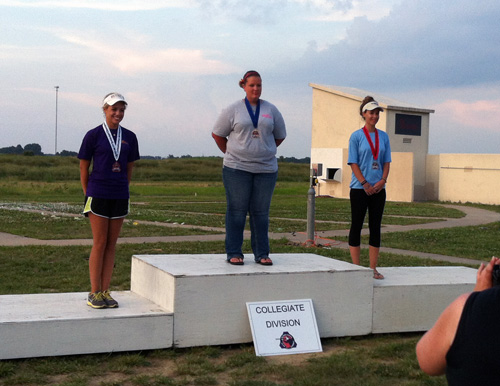 More info to come!!!