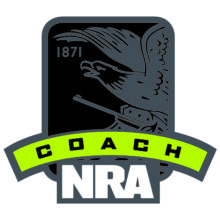 Would you like to be part of an awesome youth organization? Mason-Dixon is looking for enthusiastic people to join our team of Assistant Coaches.
Responsibilities include: assisting a squad of shooters as they go through a practice (50-100 targets), providing instruction in firearm safety and basic shooting fundamentals. And most of all providing lots of positive feedback to a great group of young people!!!
If you are worried about whether you have the skills, well don't. We will work with you and help you through the process. We even have a two day coaches school coming up on February 10-11, 2018 that will teach you all the basics. The school normally cost $200; however, the team covers the cost for Mason-Dixon Assistant Coaches.
If this sounds like something you would like to do, give me a call at 717-235-0743 and we can discuss it in a little more detail. For our program to continue WE NEED YOUR HELP!!!
Click here to register for our NRA Level 1 Shotgun Coach School