When:
2017-04-22T00:00:00-04:00
2017-04-23T00:00:00-04:00
Where:
Pine Valley Gun Club
166 New Freedom Rd
Berlin, NJ 08009
USA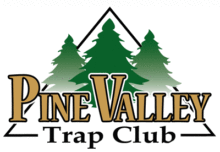 Pine Valley Gun Club will host the New Jersey Youth Trap Shoot, April 22nd 2017. Registration opens at 8:00 am and shoot begins at 10:30. The shoot is open to both SCTP & AIM teams whose athletes are members of the ATA. Both Kreighoff and Blaser are Corporate Sponsors as well as Pine Valley members, NJ Trap Clubs, and local businesses. Krieghoff and Blazer will have guns available to demo, and Associates in Hear Care will be on site to provide free hearing tests and fit custom ear plugs.
Singles, Handicaps, and Doubles – $25 each
Pine Valley Gun Club AIM 300