Big things happened behind the scenes at last weekend's ACUI Upper East Coast Conference College Championships at Prince George's County Trap and Skeet Center!!!
First up please join me in congratulating Chloe Sterner for making Liberty University's Shooting Sports Travel Team and competing in her first shoot as a college athlete!!!!! Chloe and the rest of the Liberty team had a very good showing at their first ever ACUI event as a competitive team.
This weekend's ACUI event was special for a second reason! It marked Stephanie Beardsley's final competitive collegiate event. Stephanie graduates this month from Emmanuel College leaving behind a stellar college shooting career that included countless honors and national championships!
Stephanie went out with a "bang" this weekend reaching the podium twice in her final competition while helping the Emmanuel College Clay Target Team to their third straight 1st place finish of the season.
We are very proud of Chloe and Stephanie; they are both shining examples of what the Mason-Dixon Clay Busters are all about!!!!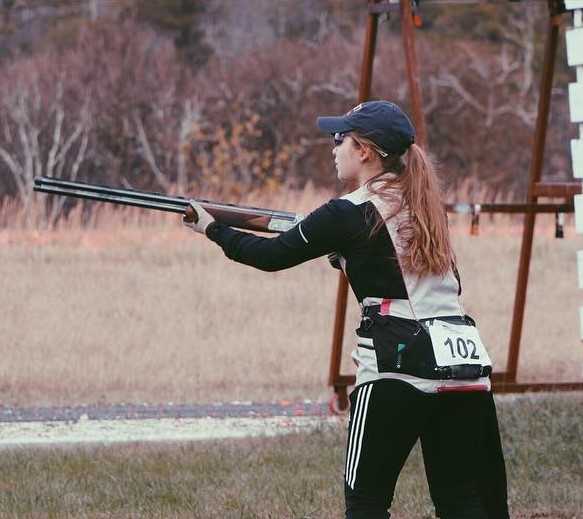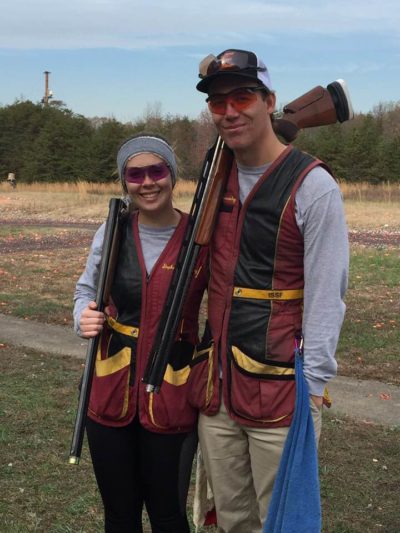 Below is a breakdown of the results including EC individual winners… Visit the ACUI site for complete results.
1st Emmanuel College Clay Target Team (1328)
2nd United States Military Academy Trap and Skeet (1327)
3rd University of Maryland Shotgun Sports Team (1254)
4th James Madison University Clay Target Team (1239)
5th Liberty University Shooting Sports (1237)
6th George Mason University Trap and Skeet (1224)
7th University of Tennessee Clay Target Team (1202)
8th Washington College Trap and Skeet Club (1103)
9th Hampden-Sydney Clay Target Team (1093)
Mark Beardsley – HOA Champion, 2nd Skeet, 3rd Trap, 3rd Sporting Clays, 3rd Super Sporting
Shelby Evans – Women's HOA Champion, 1st Skeet, 1st Sporting Clays, 1st Super Sporting
Caleb Shealy – 1st Trap
Shelby Moon – Women's HOA Runner-up, 2nd Skeet, 2nd Trap
Stephanie Beardsley – 3rd Skeet, 3rd Trap
Cassidy Eberhart – 2nd Super Sporting,